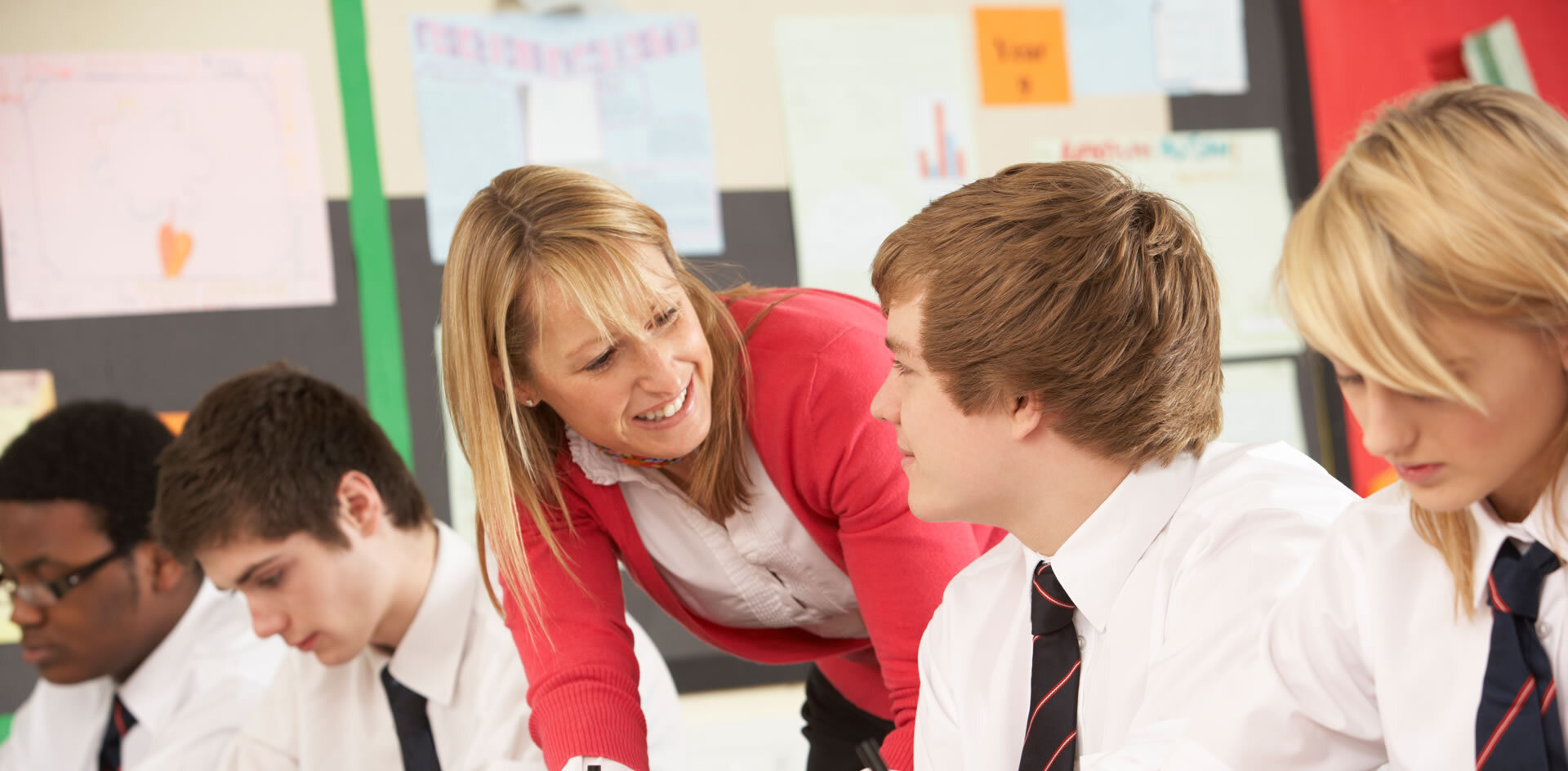 A whole-school
approach
Re-thinking behaviour difficulties
Many schools are now keen to ensure that their approaches to behaviour are attachment-aware and trauma-informed. They are also embracing what we know from neuroscience about the factors that underlie challenging behaviour.
Despite this commitment, staff are often unsure how to apply these principles in their practice, particularly when a student is not meeting agreed expectations.
The Empowerment Approach fills this gap, providing a whole-school approach to behaviour and inclusion which supports a safe, calm and happy school environment in which all students can learn at their best.
Our training provides the school community (leaders; teachers; non‑teaching staff; parents and carers) with a set of tools to improve communication and accurately identify and remove barriers to learning. This leads to pupil empowerment, academic success and a belief that they can achieve success now and into their futures.
"An inspirational approach based on a clear set of values and solid research foundations." – Headteacher
"I love the clear way the different models and tools are presented – so accessible." – Teacher
What does the training cover?
Placing young people's self-awareness at its heart, the programme uses a range of strategies, tools and related visual resources to support children in truly understanding their difficulties. This helps them to move from responses driven by emotion towards positive self-control and solution-focused thinking.
Understand the factors underlying challenging behaviour, and learn to recognise these confidently.
Explore the latest research about the developing brain, and consider how to teach students to understand their own behaviour.
Learn how to Calm, Connect, Support when dealing with a young person in the moment while things are going wrong.
Discover practical tools and strategies to tackle unwanted behaviours and secure long-term improvements.
Learn about the key executive function skills such as self-regulation, attention control and working memory.
Real, long-term change takes time
To find out more about The Empowerment Approach, click here.
To find the right training for you, click below.
"Once or twice in your career you get the chance to do training that really changes your thinking and ideas deeply. For me, this training did exactly that." – SENCO
"The training programme is potentially going to completely change (and improve) school experience for both pupils and staff. I am very excited to help implement the approach." – SENCO